Applying for an American Express Gold Credit & Charge Card enables customers to spend without a pre-set limit while accumulating a wide range of rewards and privileges. This article aims to inform readers on the benefits of American Express Gold Credit & Charge Card and how to order one.
A New York-based credit card company, American Express allows its cardholders to use its products for shopping in-store or online anywhere in the world. Its cardholders can also make flight and hotel reservations in any virtually any city worldwide. Moreover, they can earn reward points and cash back that they can convert to discounts and exclusive items.
American Express Card Types
American Express India offers to major types of cards — charge, and credit — that cater to the specific needs and lifestyle of its customers. Charge cards do not extend credit as their issuer expects cardholders to pay the total balance every month. Meanwhile, credit cards offer customers a specific amount of credit which they can use to pay the goods or services purchased from a merchant.
American Express Gold Credit & Charge Card is a charge card with many advantages for customers.
The American Express Gold Credit & Charge Card targets people who want to maximize their card use by availing rewards and perks equivalent to the amount they spent. Below are some of the privileges and perks customers can get from this credit card.
American Express Gold Credit & Charge Card Benefits
American Express Gold cardholders will receive a welcome gift worth 4,000 Bonus Membership Rewards Points. The can also earn 1,000 Bonus Membership Rewards Points after completing six transactions each amounting to INR1,000 or more every month.
Customers will also receive a renewal bonus of 5,000 Membership Rewards Points on the first year of card renewal once the pay their balance in full.
Moreover, cardholders can also get exclusive access to travel benefits from American Express' The Hotel Collection. They can ask for a room upgrade and a USD75 (around INR5,350) hotel credit if they stay for two consecutive nights at more than 400 top-notch hotels worldwide.
What's more, new American Express customers can also make contactless purchases in various merchants all over the world.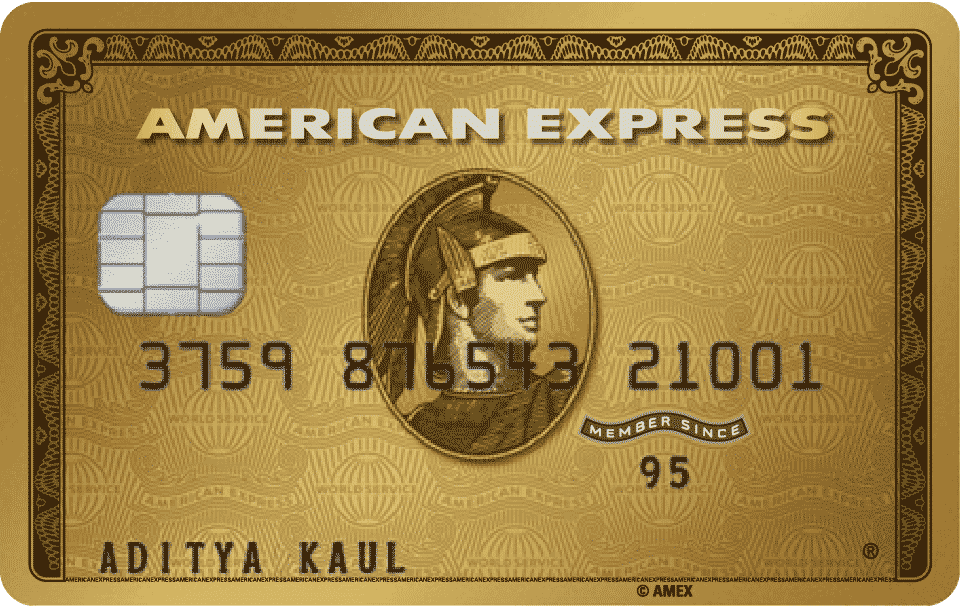 American Express Gold Credit & Charge Card Requirements
Interested parties can apply online, just visit American Express website and click apply now. Among the requirements of American Express are applicants must be above 18 years old, residents of India, and have a minimum annual income of INR600,000. They also must have no payment defaults. American Express may request the applicants' valid IDs, payslip, and other documents as proofs. The card issuer often considers applicants with a CIBIL score of around 750.
Since the American Express Gold is a charge card, it has no 'pre-set' spending limit, meaning the card issuer approves the value of your purchases based on the customer's spending pattern, account history, and credit record.
Fees and Interest Rates
American Express Gold Credit & Charge Card has a fee of INR1,000 for the first year and INR4,500 in the second year onwards. The card issuer also charges a cash advance fee worth 3.5% of the withdrawn amount or INR 250, whichever is higher. It also charges a delinquency fee of 5% on the account balance.
As a charge card, American Express Gold Credit & Charge Card has no interest rates as the cardholder's balance is paid every month.
Overall, cardholders will benefit from American Express Gold Credit & Charge Card if they want generous rewards while purchasing goods and services without interest.