Ever wanted to explore the beauty of India and what lies beyond the country's border? First, you'll need a credit card that helps you create unique and memorable experiences while keeping your finances in check.
The Prestige Credit Card from Citibank is one such card that opens up the luxury pathway. It rewards you on eligible transactions and can redeem those rewards for airline loyalty points.
In this article, we'll look at the Citibank Prestige Credit Card and what it can do your you. Let's dive right into it.
About Citibank Prestige Credit Card

Main Features of the Prestige Credit Card

How Can You Apply for the Prestige Credit Card?

Fees and Interest Rates

Benefits of the Citibank Prestige Credit Card

Address and Contact
About Citibank Prestige Credit Card
The Prestige Credit Card from Citibank is an India-focused credit card with benefits and features that serve only residents in India. Its focus is on creating luxurious experiences while meeting customers' financial needs.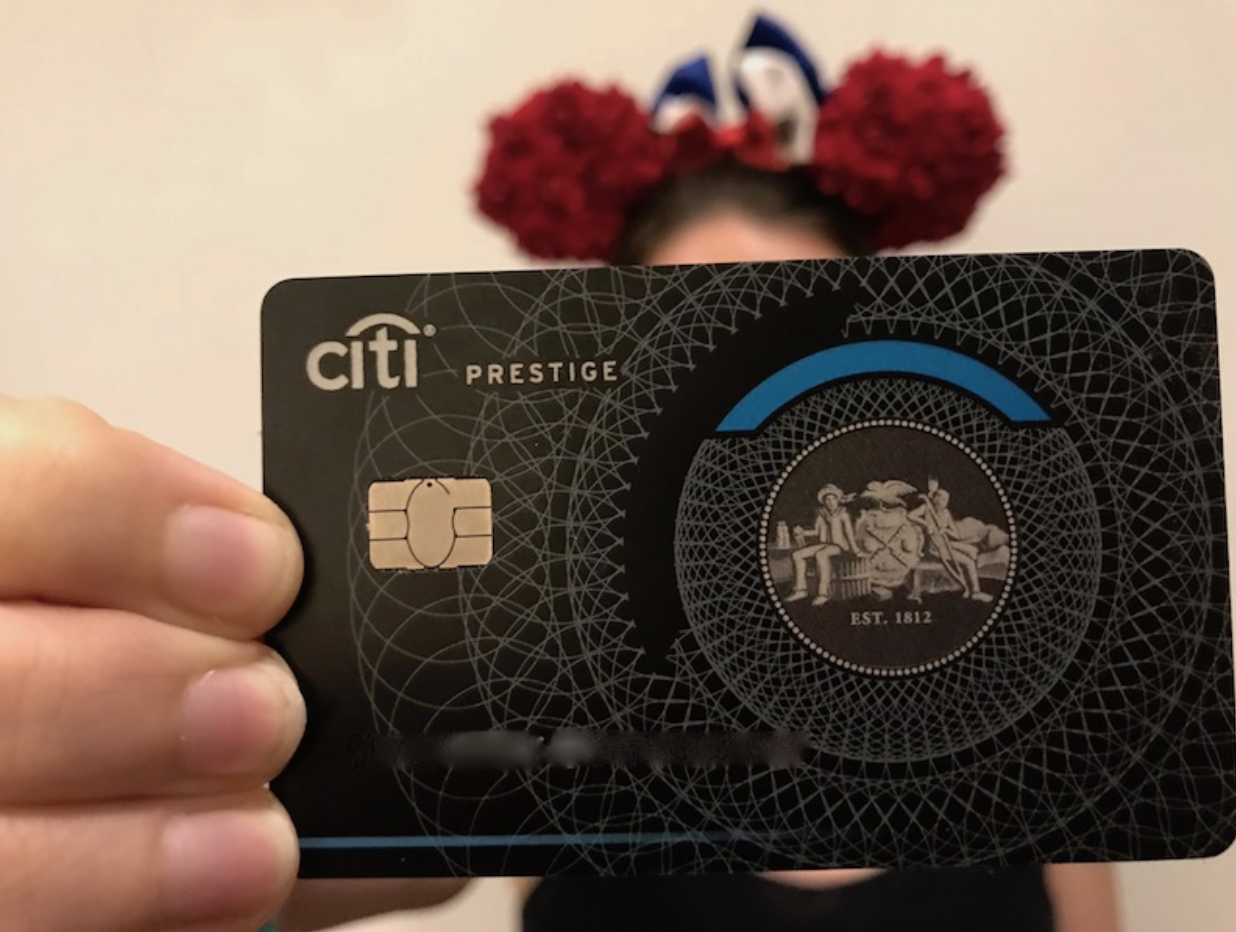 Once you apply and receive the card, Citi welcomes you with benefits worth Rs. 10,000 from ITC/Taj. You'll also receive 2,500 bonus points upon activating your card, and if you're traveling or shopping, you can redeem the bonus points to cover part of the purchase.
As a Prestige Credit Card owner, you'll get access to exceptional concierge service when traveling and the opportunity to earn redeemable points. So whether you're shopping at high-end stores or you used the card to complete an instant purchase elsewhere, you'll earn at least 1 point.
About Citibank
Citibank is a foreign bank operating a full-service onshore platform in India. Its headquarters and country of the main operation are in New York, United States of America. Citibank is a subsidiary of a multinational financial services corporation called Citigroup.
It serves over 2.5 million customers in India only and offers other financial services, including retail banking, risk management, capital market, investment banking, etc. Citi does not fully support digital payment as it only links credit cards with Samsung pay, excluding Apple and Google Pay.
Main Features of the Prestige Credit Card
With the Prestige Credit Card, you'll turn large purchases into smaller payments and earn points for those purchases. And when you have enough points, you can choose to redeem them via SMS at any of the designated brand stores.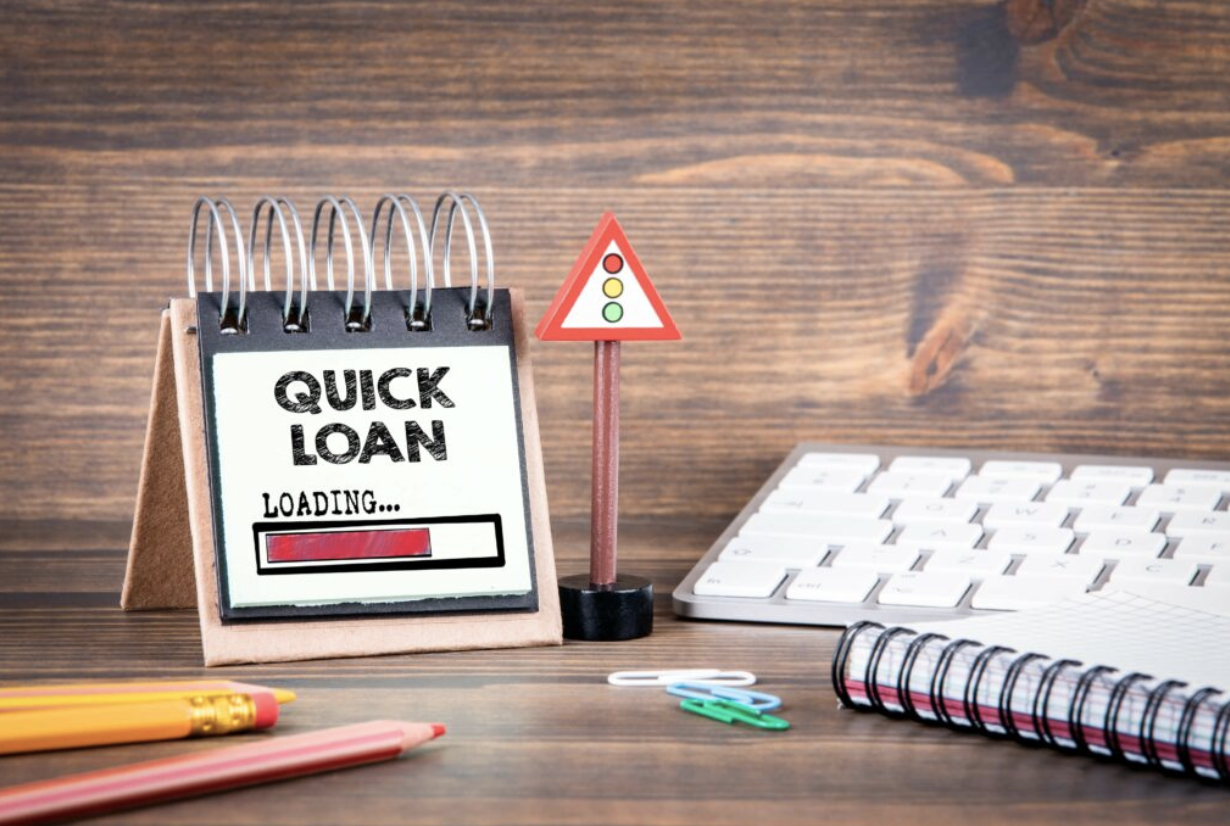 It is not only a credit card; users can also access instant loans to get things done quickly and without hassle. Note that the fees and interest rates would differ from your regular credit card usage.
What's a luxury credit card without travel? The Prestige Card gives you discounts and deals locally and internationally in over ninety countries worldwide. In addition, you'll get discounted offers for hotel bookings and travel arrangements.
Prestige Rewards and Global Access
Aside from its main features, you earn one point for local transactions and two points overseas for every ₹ 100 you spend. Once you accumulate enough, you can redeem your points for gadgets and gift vouchers.
Your rewards are also transferable to loyalty programs of leading hotels and airlines. Some of the airlines connected to this card are Virgin Atlantic, Qantas, Air India, and Turkish Airlines.
The bank, in conjunction with Golf courses in India, gifts your four complimentary golf rounds and lessons. You can pick any time in the year to redeem this extra feature in any of the 15 golf courses.
How Can You Apply for the Prestige Credit Card?
Citibank India doesn't employ a full online application system. Unlike most credit card services, where you fill an online application form and get results in minutes, Citibank uses a contact form and an "apply by phone" method where you'll have to call a customer care representative.
The application contact form works between 8 am to 11 pm from Monday to Saturday. On Sundays, it's available from 8 am to 8 pm. Any time outside these hours, you'll have to submit the form and wait for a call back within 72 hours.
You'll provide your name, phone number, residential address, and employment information during the application process. To prevent money laundering and terrorism financing, the bank would collect and store the identifier information mentioned above.
After submitting your biodata, the bank will direct you to submit supporting documents for your application. The type of documents you submit would depend on your employment status. We'll go over them in the next section.
Application Documents Required of Self-Employed and Employed Applicants
Employed and self-employed applicants must furnish the bank with different documents. For example, both employment categories must submit a Pan card, proof of address, and identification documents.
Since self-employed applicants may not have a consistent income stream like a salary, they would need to provide their latest year ITR with audited financials and computation of income. On the other hand, employed candidates have a consistent and solid income stream. Hence, they must provide three latest salary slips.
Citibank accepts valid passports issued by Govt. of India and a valid driving license. They'll also accept proof of possessing an Aadhaar number (Aadhaar Card/ E-aadhaar) and a voter's ID card.
Fees and Interest Rates
From membership payments to interest rates, this card stacks up the bills in payments.
Here are the fees associated with the Citibank Prestige card:
Annual membership fee – ₹ 20,000 (billed to card account);

Cash advance fees – 2.0% on the billed amount withdrawn*, subject to a minimum of ₹300;

Late payment charges – ₹100 for statement balance above ₹2000;

Over credit limit charge – 2.5% of the amount (excluding fees, charges and taxes) over the credit limit, subject to a minimum of ₹500;

Returned Payment Charge (Cheque/ECS/ACH/SI bounce charge) – ₹350 per returned payment;

Lost or stolen card replacement – 0;

Foreign currency transaction – For international transactions in US Dollars, 3.5% markup on the INR equivalent of the US Dollars at the conversion rates published by the card networks;

Cash deposit – ₹100 per deposit;

Fuel transaction – 1% (+GST) fuel transaction charge (or surcharge) is levied by the merchant's Bank. This will be reversed (1% + GST) at authorized IndianOil Corporation outlets only for transactions greater than ₹10;

Railway ticket booking surcharge – 1.8% of the transaction value
Prestige Credit Card Eligibility Criteria
An ideal applicant must be 21 years old or older and be a resident of India. They should also have an appropriate address document to prove that they live in India.
Citibank India requires that candidates have an annual income of at least ₹ 25 lakhs and above to be eligible. The card has an annual membership fee of ₹ 20,000 plus taxes, so your income should reflect that you can meet up with this fee.
For employment status, you don't need to be a salaried employee to stand a chance of getting your application approved. However, they do require a consistent source of income before applying.
Benefits of the Citibank Prestige Credit Card
The Citibank Prestige credit card has many amazing features that bring customers irrefutable benefits. One of many is that the card gives users the tools to control their finances effectively.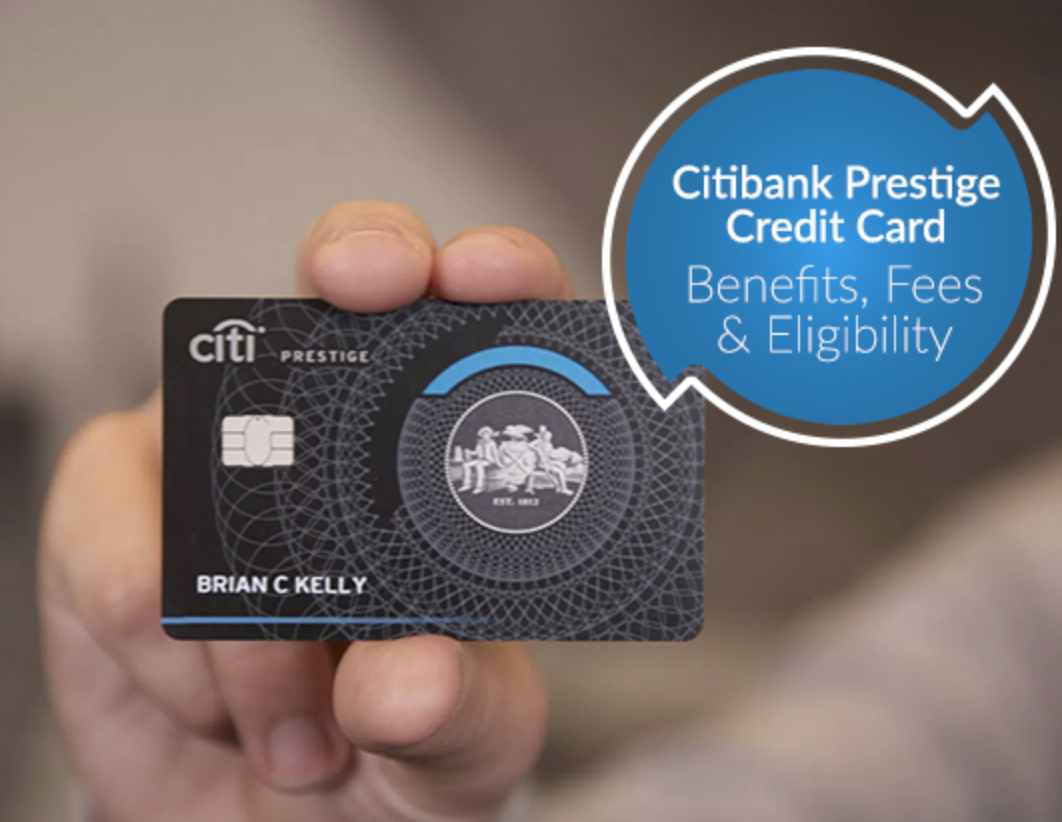 With the mobile app, prestige credit card customers can set daily limits for online payments, ATM transactions, and point-of-sale payments. This feature is also available for setting limits on general international and domestic transactions.
There's also the part where you can use the card to pay your bills right from the app. So, for example, if you're low on disposable cash and need to pay your electricity bill for your family, you can use the card to make bill payments.
Beyond paying the bills and making payments, customers can prevent the card from international and domestic transactions or all transaction types. If the card gets stolen, this feature comes in extra handy to render the card useless in the hand of the thieves.
Cons and Spaces for Improvement
The Prestige Credit Card is primarily for luxury. All these features enable you to earn points and rewards while living a luxurious lifestyle and purchasing essential items. However, it comes at a cost.
The first thing you'll notice about the cost of this card is that the membership fee is exceptionally high. Prestige credit card annual membership costs a good ₹ 20,000.
For some, it might be expensive. But on the bank's part, setting the price this high to experience all the benefits and features is one way to screen out people who may default on credit card payments and build debt on the card in the future.
Address and Contact
Citibank's credit card service is built, so you don't have to speak to any customer care agent before resolving an issue. However, when the situation calls for it, you can call the 24-hour Citi Prestige Service Line at +91-22-49181050 or Toll-free at 1-800-419-1050.
If you prefer a face-to-face conversation with a representative, use the branch locator to find the branch closest to you. The feature allows you to either search for a Citibank in a specific area or uses your current location to find one in your vicinity.
Otherwise, you'll find their head office in India at Bandra Kurla Complex, Mumbai, Maharashtra. You can also place a call to 1860 210 2484 with local call charges applied.
How Can You Redeem Prestige Credit Card Rewards?
The Prestige Card is packed full of benefits and a high reward-point-earning rate. Your reward points can come in handy when you need extra cash to purchase items at the grocery store, but you don't want to use your card.
To redeem your credit card points, visit any store and use your Prestige Credit Card to pay for your purchase. You'll instantly receive a text message with a redemption link attached. Click on that link, select the number of points you want to redeem, and your redeemed points appear on your next statement.
Conclusion
In a nutshell, the Prestige Credit Card by Citibank India is a luxury credit card that supports significant experiences and small ones. So whichever way you turn, Prestige is your companion when traveling, shopping, and paying bills.
Some might consider the fees expensive, but you'll soon see that all these great benefits must come at a price. Once you meet the eligibility requirements, you're set to go on your first trip and take advantage of all the discounts and travel deals available.
Disclaimer: There are risks involved when applying for and using credit products. Ensure you consult the bank's terms and conditions before agreeing to anything.