Many people think that getting a credit card is a complicated process which only enables them to spend their money without rewards. ICICI offers a credit card option that is hassle-free and rewarding. Read on to find out about this option.
ICICI Instant Platinum Credit Card Features and Benefits
The key feature of this card is attached to its name. As an 'instant' credit card, you can get this card in a matter of minutes. Aside from the fast and uncomplicated way to get this card, ICICI offers the PAYBACK program in which clients can get points for eligible transactions. Every time you use your card for payments, you earn PAYBACK Points which you can redeem for a variety of products and services. For the same purchases, this card enables you to earn points from PAYBACK Partner Brands.
You earn 2 PAYBACK Points for every Rs 100 you spend. However, you also get 1 point for every Rs 100 sent on utilities and insurances.
Other perks you can get include 15% minimum savings on dining, 1% savings on fuel purchases, as well as other offers in the dining, wellness and accommodation categories.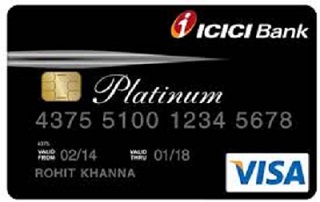 Getting an ICICI Instant Platinum Credit Card
If you are interested in getting this card for yourself, keep in mind that there are requirements that you need to fulfil. First, you need to have a valid Fixed Deposit with the bank. Your deposit should be at least Rs 20,000. Moreover, it should have a minimum tenure of 180 days.
Take note that your Fixed Deposit is not eligible for the Instant Platinum Credit Card if it is in the name of entities other than yourself such as partnership firms, third parties, societies, trusts, companies or HUFs. One downside is that the bank also does not issue this card against Linked, Quantum, 80C, NRE, NRO and HFC deposits.
For those who do not have a Fixed Deposit, you have the option to apply for one. You do not have to provide any income information to get the Instant Platinum Credit Card for yourself.
You can head on to their website for more details or get in touch with the bank to start your application via the options they offer.
ICICI Instant Platinum Credit Card Fees and Charges
A great feature of this card is that it does not have a joining or annual fee. However, it is important to remember that you are required to pay 2.49% (monthly) or 29.88% (annual) interest on cash advances. For overdue interest on extended credits, 2.49% monthly and 29.88% annual rate applies. If you plan to do cash advance transactions, keep in mind that there is a 2.5% fee for the amount, with a minimum of Rs 300.
A credit card which you can get almost instantly can benefit you as soon as you get your hands on it. With the rewards the ICICI Instant Platinum Credit Card, you have a fast and reliable option. Check out the bank's website to know more about what the card has to offer.