In this modern world, accessibility and convenience are one of the most important features of a credit account. Individuals looking for a handy credit card may find a suitable option from MBNA. For interested consumers, check out what the bank can offer.
MBNA All Round Credit Card Features and Benefits
MBNA's All Round Credit Card offers various perks for its holders. The bank allows for a promotional period with 0% rates on certain transactions, which can be availed for up to 25 months after the issuance.
Aside from this, the bank assures clients that this card is accessible and convenient. Holders can use this for contactless and mobile payments, allowing them to make transactions without hassle. Moreover, the bank offers easy account management via the MBNA mobile app.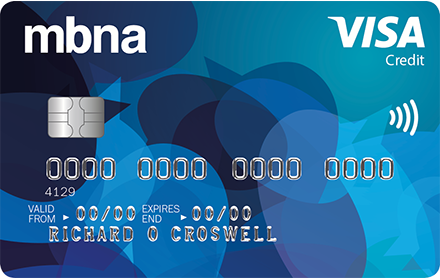 Getting an MBNA All Round Credit Card
Interested clients will find it easy to apply for an MBNA All Round Credit Card. They require applicants for all their credit cards to be an employed UK resident with an age of 18 years old and above. The applicant should be a permanent resident of the UK for at least 3 years and above. Just like most banks, MBNA considers a good credit rating and history an integral part of the application process.
Prospective customers must provide their address history for at least 3 years, contact details, employment and salary information, as well as UK bank account details. Applicants must remember that these details can influence the credit limit they receive.
Before customers apply, they can use the eligibility checker that can be found on the bank's website.
MBNA All Round Credit Card Fees and Charges
For prospective customers, it pays to consider the fees and charge the bank imposes. MBNA has promotional offers that can make the card ownership more affordable. The promotion gives clients 0% annual rates on balance and money transfers. Moreover, the promotion includes 0% annual rates on card purchases.
However, prospective customers are reminded that these promotional rates only apply for transactions up to the first 25 months and within the first 60 days after the card issuance. It is important to keep in mind that within the first 60 days, there is a handling fee of 2.49% and 4% for balance and money transfers, respectively.
The bank encourages its clients to stay within the credit limit and to pay their dues on time as this can invalidate the promo offers. After the promotional period, customers are obligated to pay the standard interest rates amounting to 20.9% annually with an addition of a 5% handling fee for balance transfers. Money transfers will be charged 22.9% annually, plus the 5% handling fee. Card purchases will be charged a rate of 18.9% annually.
True to its name, the MBNA All Round Credit Card is a versatile card that not only offers accessibility but also gives holders a hassle-free experience. For more information, interested consumers can simply head to the bank's website to check out their selections or to jumpstart their applications.