Interested applicants looking for favourable interest fees and comprehensive rewards might find their luck with Sainsbury's Bank. Powered by Mastercard, their Dual Offer Credit Card is perfect for individuals looking for the best of both worlds. Apart from offering 0% interest on purchases for the first 28 months, this credit card also offers 0% interest on balance transfers for the same period of time. Read on to know more.
Sainsbury's Bank Dual Offer Credit Card Features and Benefits
Sainsbury's Bank provides customers exclusive access to some of the best rates in the country. As part of their welcome offering, cardholders can enjoy 0% interest on balance transfers for up to 28 months depending on their individual circumstances. Likewise, Sainsbury's Bank will also extend a 0% interest on purchases for up to 28 months. However, to keep enjoying this promotional rate, customers need to pay the minimum amount before the due date and remain within their credit limit.
Aside from these welcome offers, users will also be given up to 7,500 bonus Nectar points within the first two months of opening their account. To earn bonus points, users can simply spend £35 on Sainsbury's shopping and they can earn 750 bonus points each time. Customers can redeem their Nectar points by paying for their account balance or through a selection of travel, dining, or other lifestyle privileges.
As with all of Sainsbury's Bank credit cards, users are entitled to earn Nectar points wherever they shop. For every £1 spent on Sainsbury's shopping and fuel, 2 Nectar points can be earned. For transactions spent elsewhere, users can gain 1 Nectar point for every £1 used.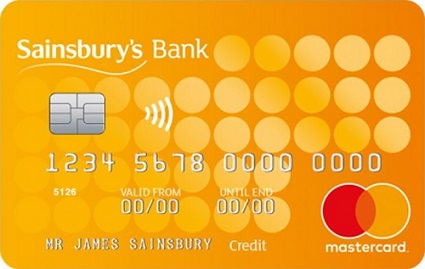 Getting a Sainsbury's Bank Dual Offer Credit Card
Potential applicants looking to get Sainsbury's Bank Dual Offer Credit Card can apply by filling out an application form online or by visiting a branch nearby. Likewise, interested users are also advised to comply with the eligibility standards set by the bank. These include applicants being over the age of 18, having an annual income of £10,000 or more, and living in the United Kingdom or having a British forces address. In addition, applicants must not have declared bankruptcy or declined credit in the past month.
Applicants are advised to have their contact number and email address on hand. Other documents that need to be prepared include a billing address, valid ID, and employment information.
The credit limit will be determined by the bank depending on an individual's background and personal circumstances.
Sainsbury's Bank Dual Offer Credit Card Fees and Charges
Cardholders should expect fees and charges that come with the credit card. Whilst this credit card has no annual fee, applicants should be aware that annual interest rates for this card range from 20.95% to 28.95%.
Customers should also note that there are cash advance fees ranging from 25.95% to 28.95%, a late payment charge of £12, and an over-limit fee of £12.
The Sainsbury's Bank Dual Offer Credit Card is a possible option for individuals who want to experience low rates and exclusive rewards. With this card, earning points with every swipe have now become a possibility.