Mobile soccer games like Dream League Soccer are fun games to play with your friends. You get to play with them in friendly matches and, sometimes, in highly competitive games against other players from all over the world.
Dream League Soccer is all about building your team from the ground up and ensuring that you have all the strong players. You also need to acquire coins and other resources to help build your team.
In this guide, we'll teach you how to get free coins in Dream League Soccer.
Here's How You Can Get Free Coins in Dream League Soccer
Watch Video Ads after Each Game and Double Your Rewards
Increase Your Bonus Rewards by Upgrading Your Stadium
Always Participate in Special Events in the Game
Learn How to Save Your Coins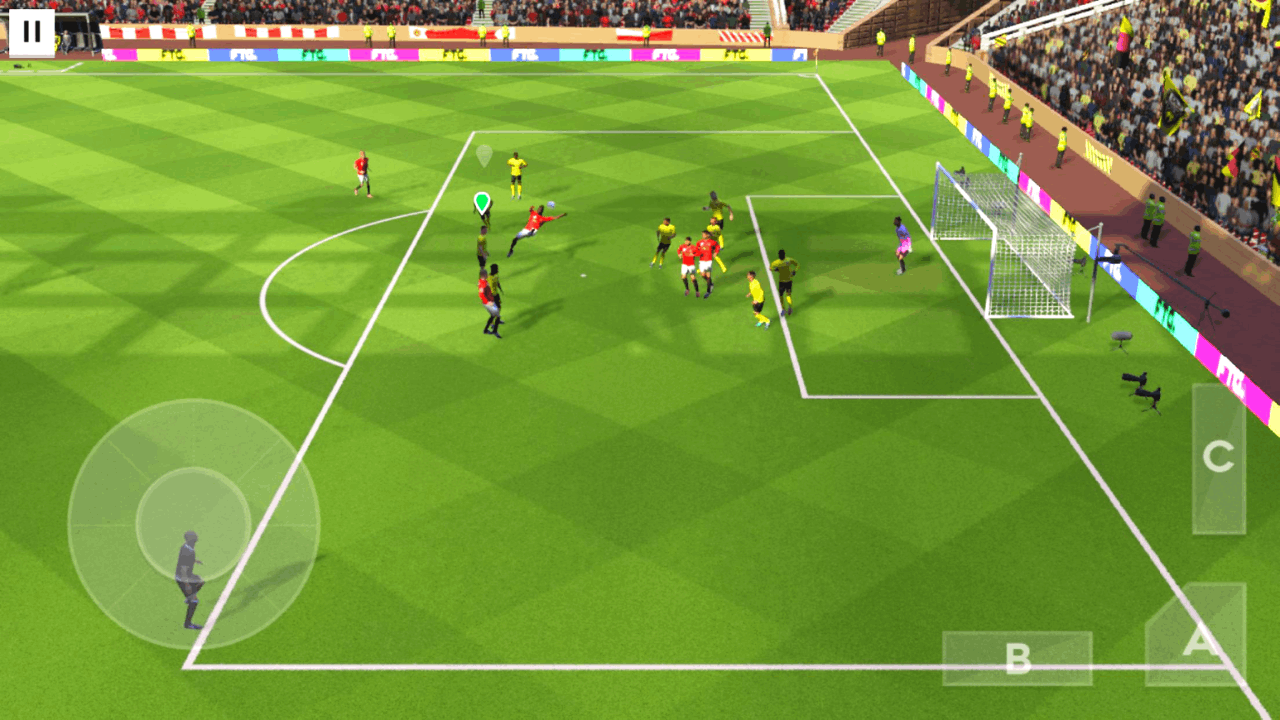 Here's How You Can Get Free Coins in Dream League Soccer
Coins and especially gems are hard to come by in Dream League Soccer, but there are various ways to get them for free. One of the best ways to do so is to simply follow through and complete the tutorial.
At the start of the game, you will be asked to choose a Manager and a Captain. Once that's done, you will go on to your first match. Don't worry too much about losing your first match since it is quite easy, and you'll always win no matter what.
After finishing your first match, you will head back to the tutorial. Continue with the tutorial until you are done and you'll receive around 1,500 coins and gems.
Just make sure that you don't spend them all immediately, as there are still a lot of things that you need to use them for in the future.
Focus on Career Mode Progression to Earn More Coins
You'll need to build your team from the ground up with Dream League Soccer. Once done, it is highly recommended that you focus on Career Mode Progression instead of playing other game modes. In Career Mode, you and your team compete against many other teams across eight divisions.
You'll earn points and coins each time you win a match. You'll also progress the more you win matches, allowing you to earn more coins for free. Rewards are doubled when you rise in divisions, and you get coins as well as gems along the way.
Remember that coins are already hard to come by in this game which makes gems even more important. Make sure that you focus all your resources on creating the best team so that when you compete in Career Mode, you get the best possible results.
Watch Video Ads after Each Game and Double Your Rewards
Another great way to earn free coins in Dream League Soccer is a feature that you are already familiar with if you're a mobile gamer.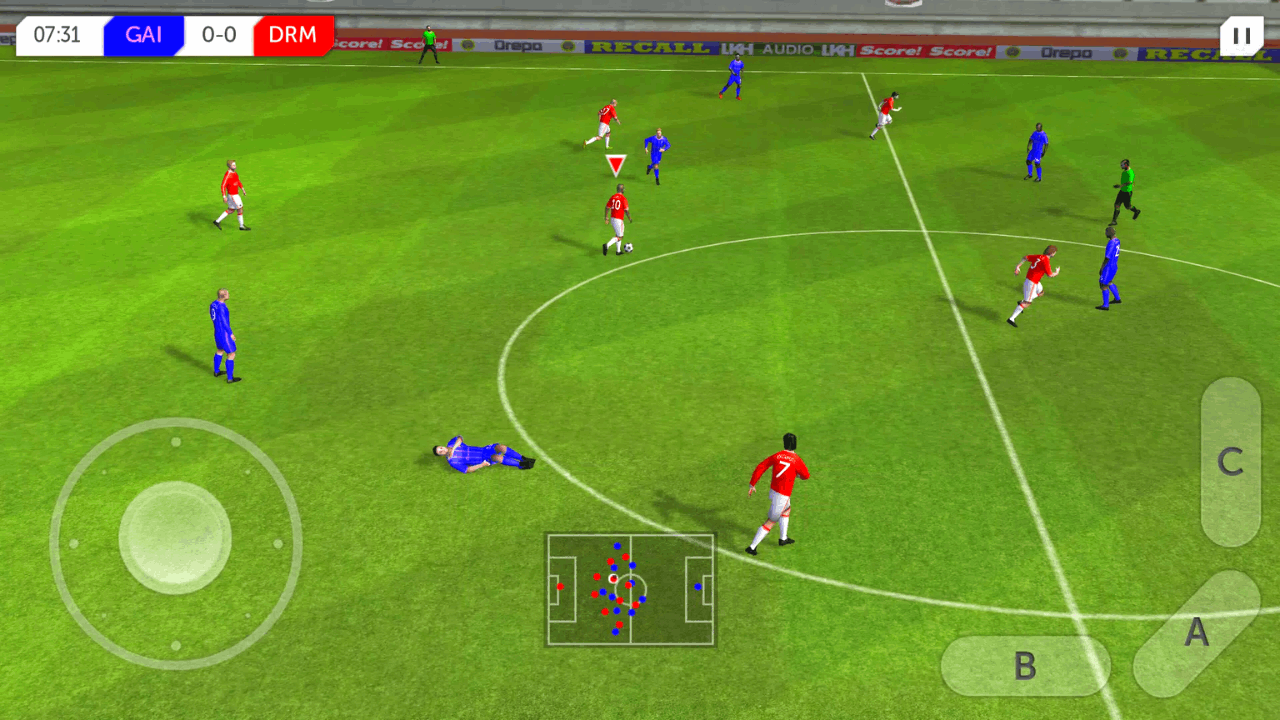 Ads are seen as a nuisance for many mobile players, but you can always take advantage of them.
In Dream League Soccer, you can double the number of rewards you receive by watching a 30-second video ad. A video ad will appear after each match and will give you the option to watch it to double the reward.
Make good use of this feature so you can earn even more coins for free in the game.
Complete All Daily Challenges and Division Objectives
Daily Challenges are another great feature in the game to help you earn free coins. Simply tap the Calendar icon on the in-game home screen, and it will take you to the Daily Challenges menu. Every day, there will be a set of objectives that you need to complete.
Some of these objectives include completing at least two live matches, playing a single game, winning several games with a certain player on your team, and many others. Once you complete all daily challenges, you'll receive a ton of free coins.
Speaking of objectives, you also encounter Division Objectives when you play a certain game mode. Make sure that you check them all out before you play the game, so you'll know which objectives you need to finish first to earn all of the rewards.
Increase Your Bonus Rewards by Upgrading Your Stadium
There are many ways to increase your earnings in Dream League Soccer. One of which is upgrading a certain infrastructure that gives you even more coins.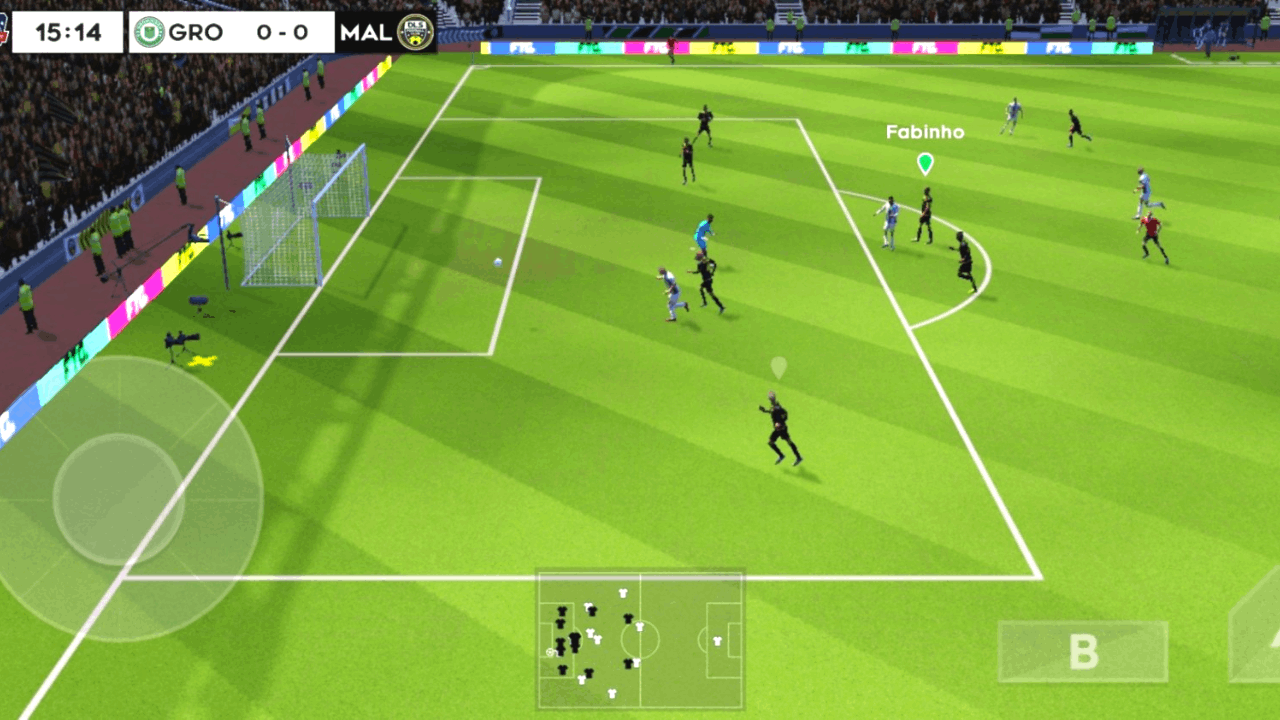 In the early stages, you are often rewarded with free gems. Make good use of those free gems by investing in them to upgrade your Stadium.
Make sure that you upgrade it up to Level III so that it can provide you with up to a 21 percent increase in the amount of bonus that you get from all of your rewards.
Whether you want to play the Exhibition Game mode or the Career Mode, all of the rewards that you get from playing the game will be increased. Always make sure that you upgrade the Stadium first before any other structure in the game.
Farm for Coins by Playing Enough Dream League Soccer Matches
This next tip comes as no surprise to a lot of players, especially those who want to farm for coins. Go ahead and play as many matches as you can to earn coins. It is a very simple yet effective tip for anyone who wants to earn a lot of coins.
But before you do play a ton of matches, make sure that you have both the Stadium upgraded and that you have already checked all the major objectives that you need to achieve. This will save you a lot of time and effort to farm for coins.
With the slight increase given by the Stadium and by achieving all the objectives, you'll have tons of coins farmed at the end of the day once you're done playing.
Always Participate in Special Events in the Game
Dream League Soccer regularly hosts a lot of events throughout the year. They even have a monthly event called the Monthly Trophy Event and special cup events in specific months.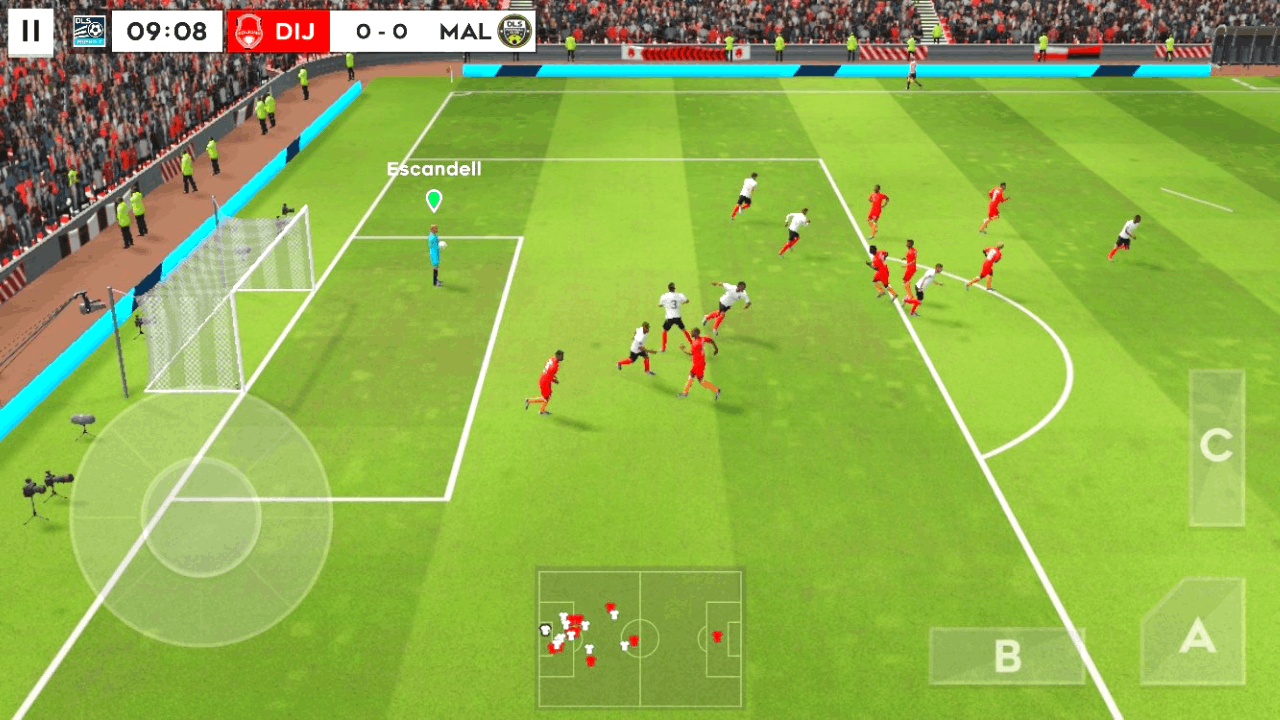 These events reward players with different prizes but include a ton of coins. This is a great way to earn in-game coins if you participate in them. Always join in these events, as it will also help you hone your skills in playing the game.
These kinds of events do require you to play the game a little bit harder than usual since you will be playing against many other players and qualify in certain stages.
The rewards you get from participating in these events are far better than any other source.
Use the Season Pass and Get To Earn Even More Coins
You should notice by now that every time you log in to the game, you collect around 40 Season Points as a reward. You can also play matches to earn Season Points as well. Make sure you save them until you reach 400 Season Points to unlock the Season Pass.
Once you unlock the Season Pass, play even more matches, and win to unlock more prizes, including coins in the game. You don't have to invest real money in the game to get the Season Pass.
All you need to do is a lot of patience and effort in logging in and playing the game. If you do want to own the Season Pass immediately and start earning the rewards, you'll have to purchase it using real money.
Learn How to Save Your Coins
There are a lot of things that will require you to spend coins in this game. These include healing your players at the Medical Center or even buying and training your players.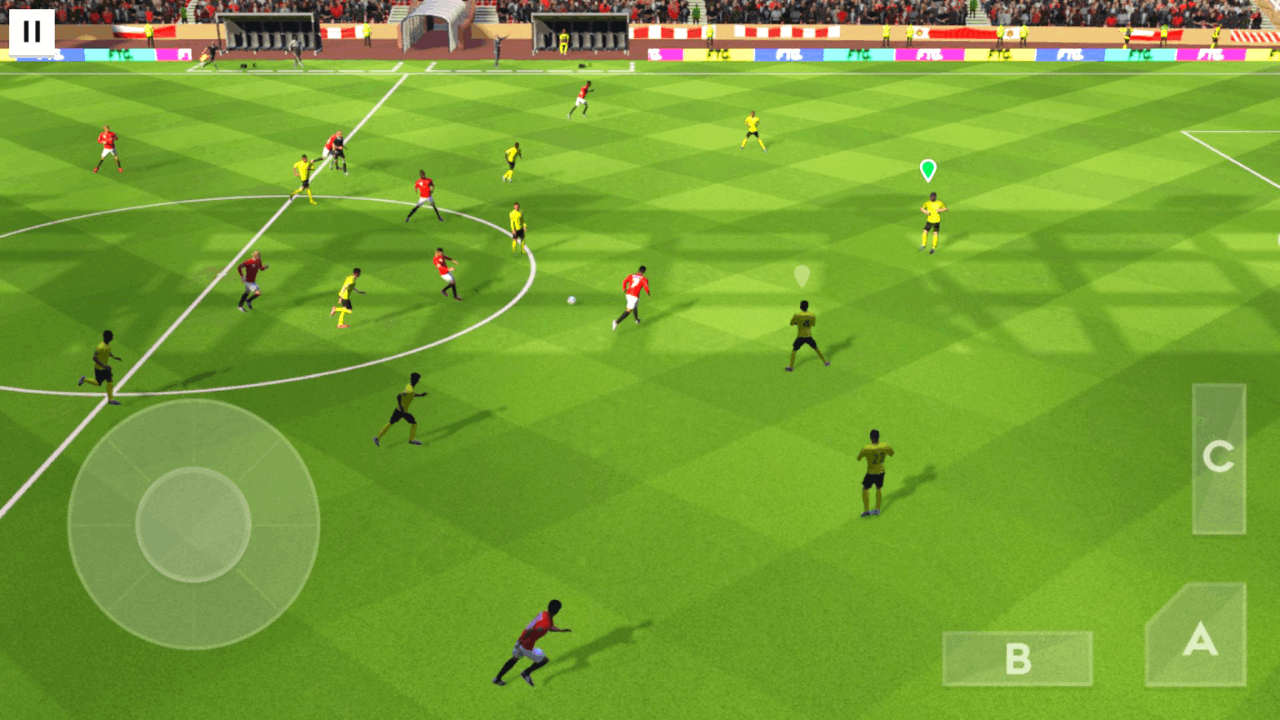 One thing is for sure when it comes to playing Dream League Soccer, and that is to learn when and how to save your coins.
The rule of thumb is if it doesn't help your team succeed, don't use your coins or even your gems on it. Try to avoid spending a lot of your coins in the early stages of the game, as it will not benefit you in many ways.
Use your coins and gems later on when you're faced with tough matchups.
Use Your Coins to Upgrade Players
It is always a struggle to find ways to earn coins in Dream League Soccer but when you do have enough coins, always prioritize upgrading your players.
Apart from using them in crucial structures such as the Stadium and Medical Center, you'll also need to upgrade your players to improve them. Avoid buying new ones, especially early on, as it will take a chunk out of your savings.
Upgrading alone can help you a lot in this game, so be sure to do it regularly.
Conclusion
These are just some of the best tips that we can give you when it comes to earning coins for free in Dream League Soccer. Make sure to follow all these tips so you won't encounter issues in the game.
Dream League Soccer is available to download at the Google Play Store and the Apple App Store today!