With millions of soccer fans all over the world, it's quite difficult to find the best mobile football game to play. However, eFootball 2023 is a strong contender for the top spot.
The eFootball 2023 app is a brand new mobile soccer game where you can create a team from a wide variety of football clubs and play against others.
Check out weekly live updates, build your team from the ground up with managers and coaches, and go on a legendary journey toward the top with different leagues and game modes. Find out more about eFootball 2023 and how to get free eFootball coins in the guide below.
Check Out How You Can Form a Different Kind of Team
Play eFootball Leagues to Receive Rewards and Free Coins
Log in Every Day to Get Free Coins
How to Choose Your Play Style and Its Corresponding Coaches and Managers
Release Duplicate Players from Your Team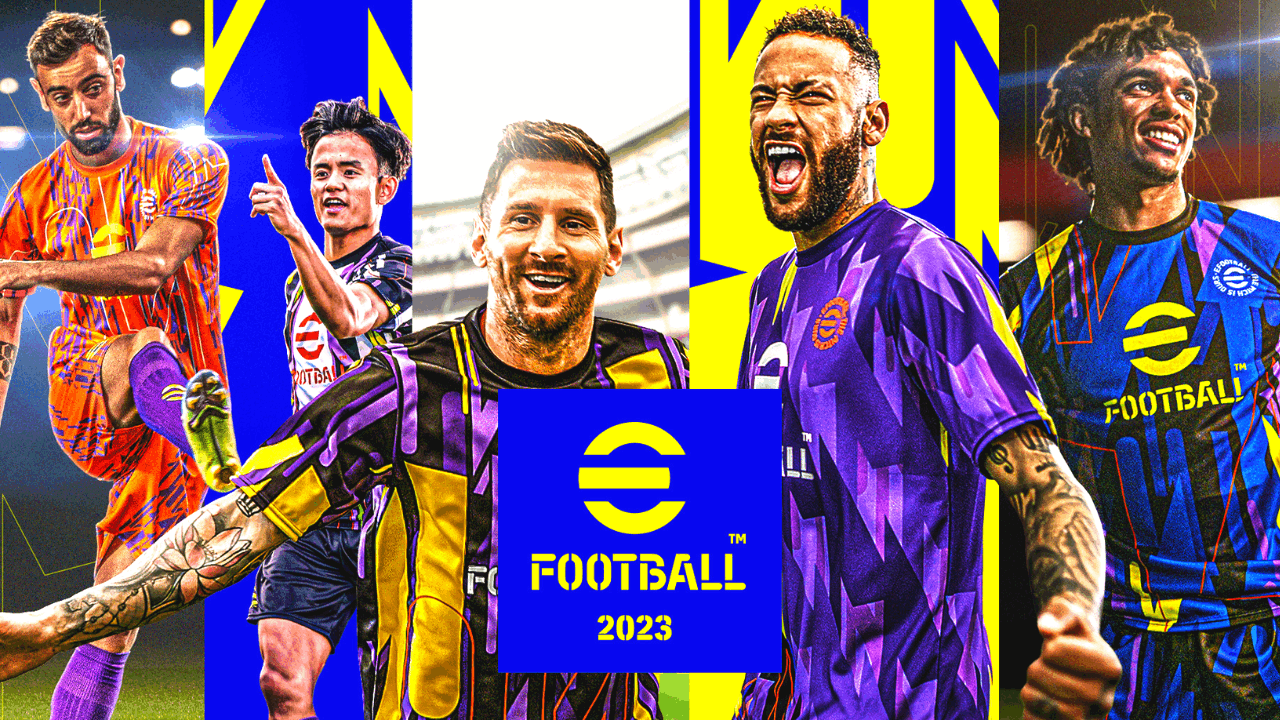 Check Out How You Can Form a Different Kind of Team
eFootball 2023 is all about creating your own team, with two ways to make your team within the game. You can have an Authentic team or your very own Dream Team.
An Authentic Team follows the real-world lineup of the various popular soccer teams from all over the world. You can choose to play with Manchester United amongst many other team options to choose from. You'll inherit many of the team's players and play them against other team players or in offline matches with the AI.
The Dream Team is where you can assemble your very own team of selected players from all the soccer teams available in the game.
If you want to have a lineup of purely popular players then you can do so. You can then let your Dream Team play the eFootball Leagues where you go up against many other Dream Teams all over the world.
Understand How Contacts and Currencies Work in eFootball 2023
There are two things that every player needs to know when playing eFootball 2023. These are contracts and currencies. Contracts such as Nominating Contracts allow you to sign a player to your team while a Chance Deal lets you sign a random player to your team.
Meanwhile, there are three currencies that you need to know about the game. These are GP, eFootball coins, and eFootball points. GP is an in-game currency used to sign managers and players while eFootball points are used to purchase in-game items as well as sign players.
eFootball coins on the other hand are also used to buy in-game items but are primarily used to sign players to your team and these coins can be acquired by spending real money in the game.
Play eFootball Leagues to Receive Rewards and Free Coins
eFootball coins are just one of the many currencies used by players within the game. The primary use of eFootball coins is to purchase players and many other members of the team. This is why it is important that you know how to get as many of these coins as possible.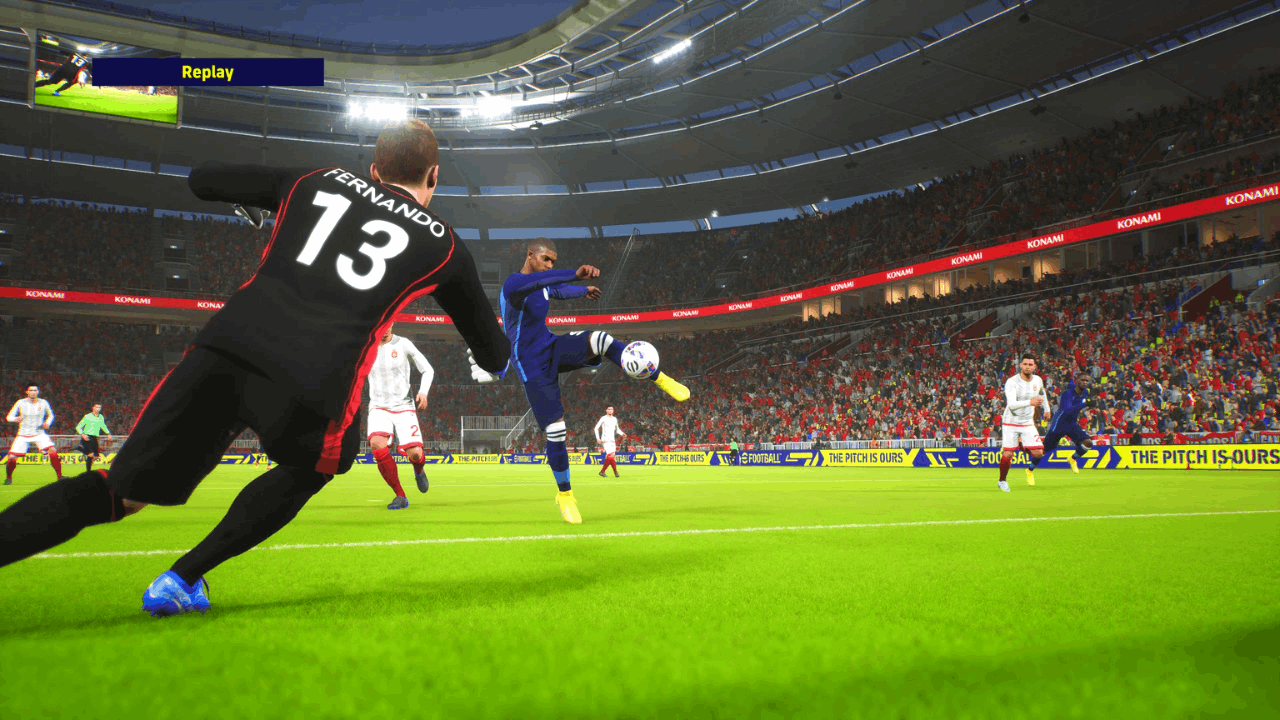 If you don't want to pay for them using real money, there are many other ways to get them for free. The first thing that you can do to get these coins is to simply play the game through the eFootball Leagues.
This is a game mode where you need to go through a series of competitions and win every single match to get to the finals. Along the way, you will receive rewards as you defeat many other teams.
Many of these rewards include eFootball coins that are given for free. This is to make your team stronger.
Play Missions and Claim the Rewards
Apart from playing the eFootball Leagues, you can also get free coins by simply playing the missions. There is a special tab in the game where you can check out all the different missions that you can do. Each mission has objectives that you need to complete within the game.
Most of these objectives simply require you to either earn a certain number of points or do some actions within the game. Make sure that you check out these missions out first before you play the game so you know what kind of objectives you need to fulfill to get the rewards.
Once you know you have reached the objectives, head back to the Missions tab to collect the reward. You'll be surprised to know that there will be a ton of eFootball coins given away for free.
Log in Every Day to Get Free Coins
Like many other mobile soccer games, eFootball 2023 wants you to play the game as often as possible. This is why you often get rewards, including free coins, for logging in to the game every day.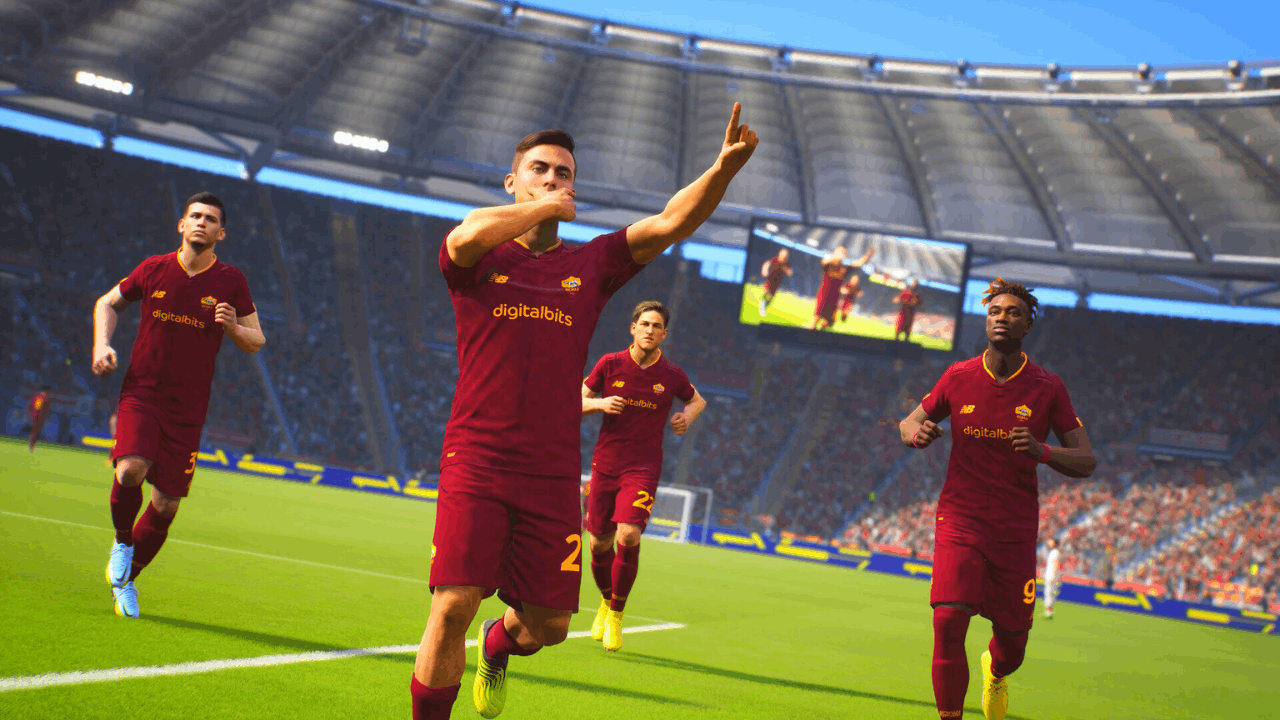 To get free eFootball coins this way, you just need to log in to the game on your account every day for a couple of days. Make sure that you don't miss a day or else you might not get everything that is offered to you as a reward.
Log in consecutively and you will be rewarded for your perseverance. It's a very easy thing to do which will reward you with tons of eFootball coins for free.
Always Participate in Events
eFootball 2023 is all about giving the players what they want. One of which is by providing you with some of the best soccer events. There are a lot of events within the game and sometimes, they also correlate to real-world events within the soccer community.
Make sure that you always participate in these events as they often give out a lot of exclusive rewards for players.
Don't forget to check the game for upcoming events as they don't come very often. Take this opportunity to win prizes including free eFootball coins and many others.
How to Choose Your Play Style and Its Corresponding Coaches and Managers
There are several very different kinds of play styles in eFootball 2023. Each has its own Team Playing Styles such as Long Ball, Quick Counter, Possession Game, or Out Wide.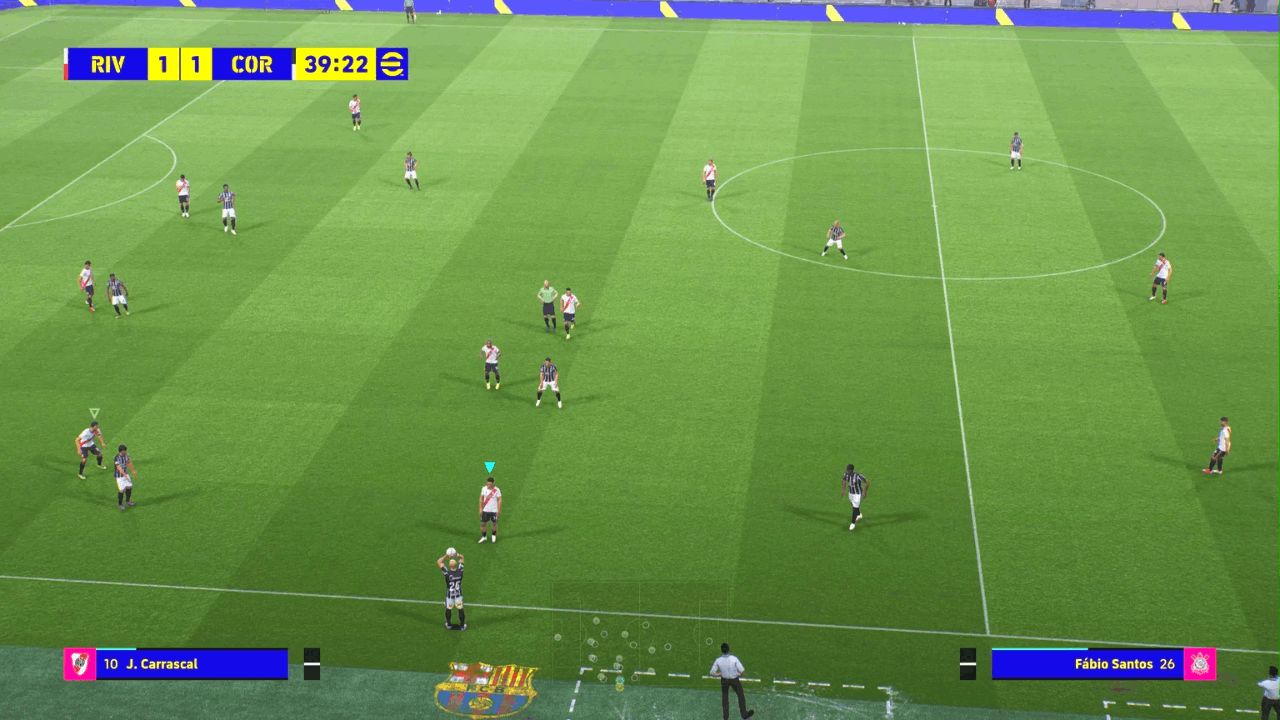 Every time you win a match, you get experience that helps level up your account and when you level up, you receive progression points. Make good use of these progression points by slotting them into the play style that you want for your team.
You can also use these progression points on each player on the team. Managers and coaches also relate to your play style. If you have a coach or manager with a similar play style, make sure that you also add more progression points to the same type of play style.
This will enhance the overall performance of the team. It is always best that you try to keep your overall rating above 90.
Why You Need to Play with an Overall Rating of 90 or Above
There's a specific reason why you need to have a team with an overall rating above 90. A team with an overall rating below 90 will earn fewer experience points which will hinder your overall growth in the game. It may be a tedious process for you to get your overall rating above 90 but trust the process.
Once you get above 90, you can play online matches and your team will have a better chance of winning and receiving better experience points. Always make sure that you provide enough progression points to your team and get them above 90 before you play any online matches.
If you created a team and the resulting overall rating is below 70, it is best that you discard that team and build a new team that gets you close to an overall rating of 90 as much as possible.
Release Duplicate Players from Your Team
There is always a chance that you can pull a duplicated player card or you have a player that you don't want to be on your team.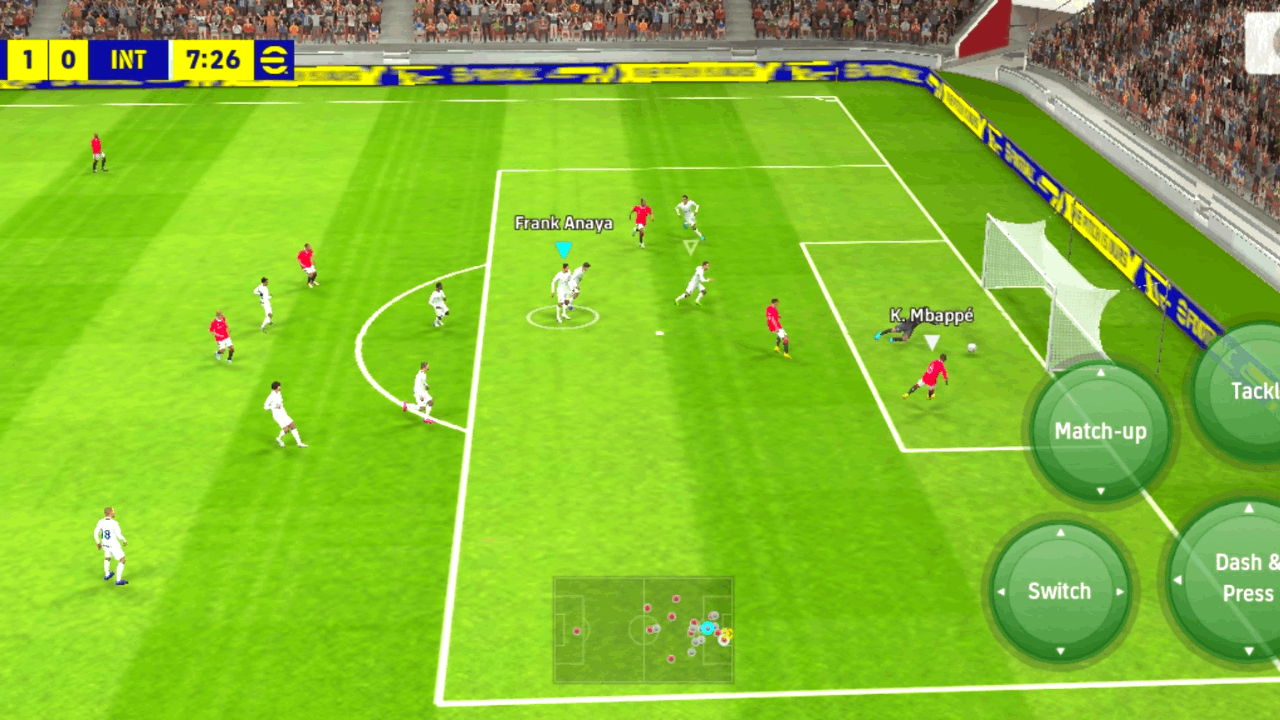 It is a normal experience in a game like eFootball 2023. Before you were able to trade any duplicate player for another player but recent changes in the game won't give you that option.
The best way to do this is to release any duplicate or unwanted player from your team so you can help level up the rest that is on your team.
You'll also receive progression points that can further improve the overall rating of your team.
Check Out Where and How You Can Download eFootball 2023
If you're interested in playing eFootball 2023, the game is available to download at the Google Play Store and the Apple App Store.
Simply search the name of the game and tap "Install" or "Get" to download.
Wait until the game is fully installed before tapping "Open" to launch and start playing.
Conclusion
Soccer fans all over the world can rejoice with the new and improved eFootball 2023. In this version, you can finally enjoy better graphics and better gameplay. Don't forget to apply the tips above to get your free eFootball coins!